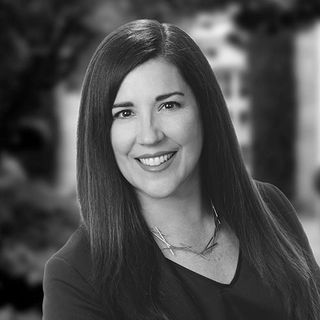 Stefani Konidis
Vice President, Division Manager
Stefani is known for being tenacious, innovative, analytical and remaining calm in challenging situations.
In her early career as an entrepreneur, Stefani ran a production and communications company with client list ranging from luxury safari operators in East and South Africa, to film directors and fashion stylists in Toronto and New York, helping her clients create meaningful experiences and lasting impressions
Stefani made a fresh start in the real estate industry in 2000 and built a thriving practice in the urban core before moving her life and business to the countryside north of Toronto, where she specialized in rural homes and estates. Joining a franchise, Stefani moved into management and became Broker of Record leading a team of talented professionals that achieved global recognition for their client service and sales performance.
As a member of the leadership team for the Corporate Brokerage, Royal LePage Real Estate Services Ltd., Stefani continues to focus on raising standards in the real estate industry while helping her agents grow their business, navigate change and build strong relationships.