Real estate in the Greater Toronto Area started off strong in January 2022.
A total of 5,636 sales were reported in January, an 18.2% decrease compared to the 6,888 sales in January 2021.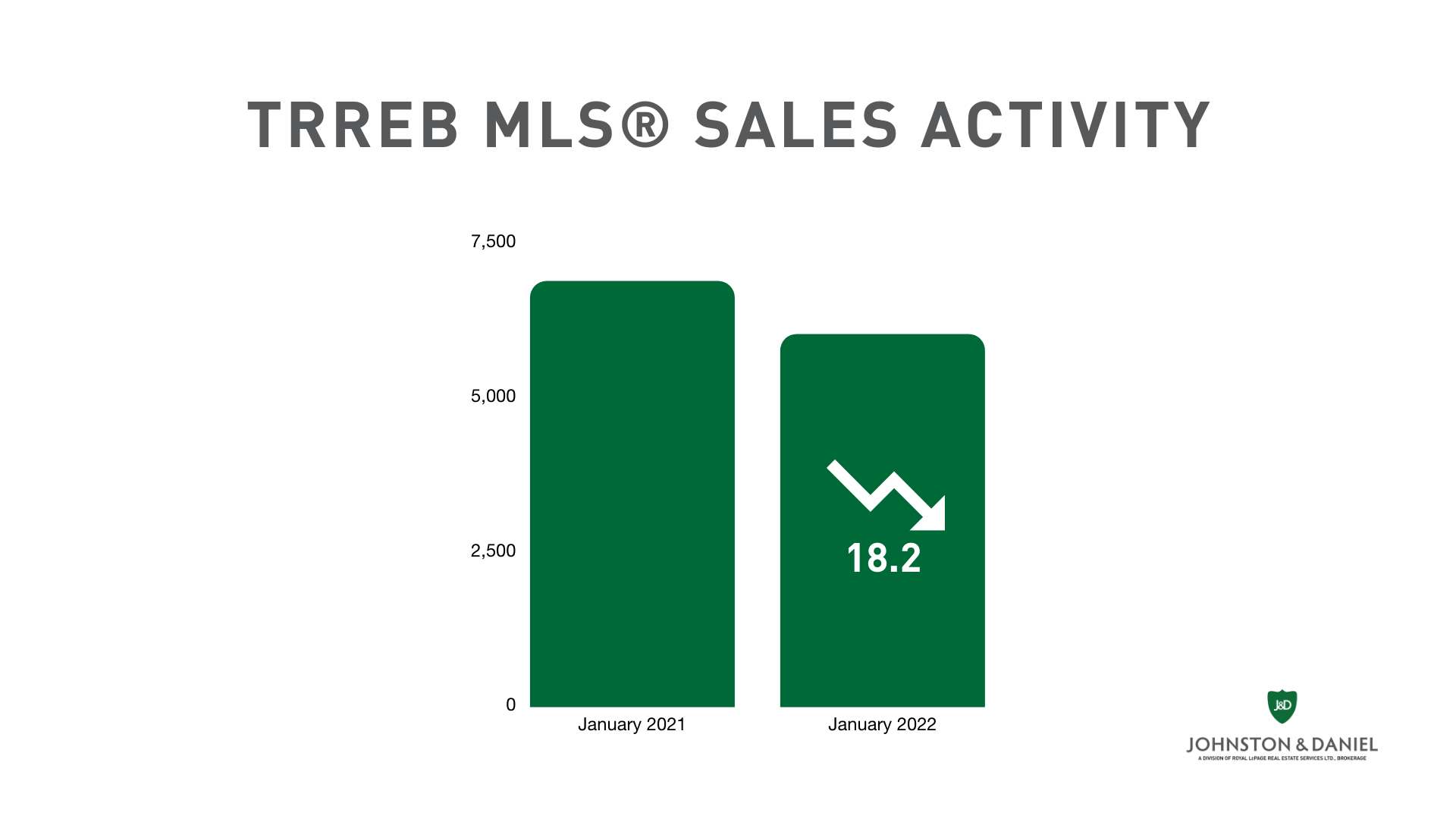 The average selling price was $1,242,793 in January 2022. This is a 28.6% year-over-year increase.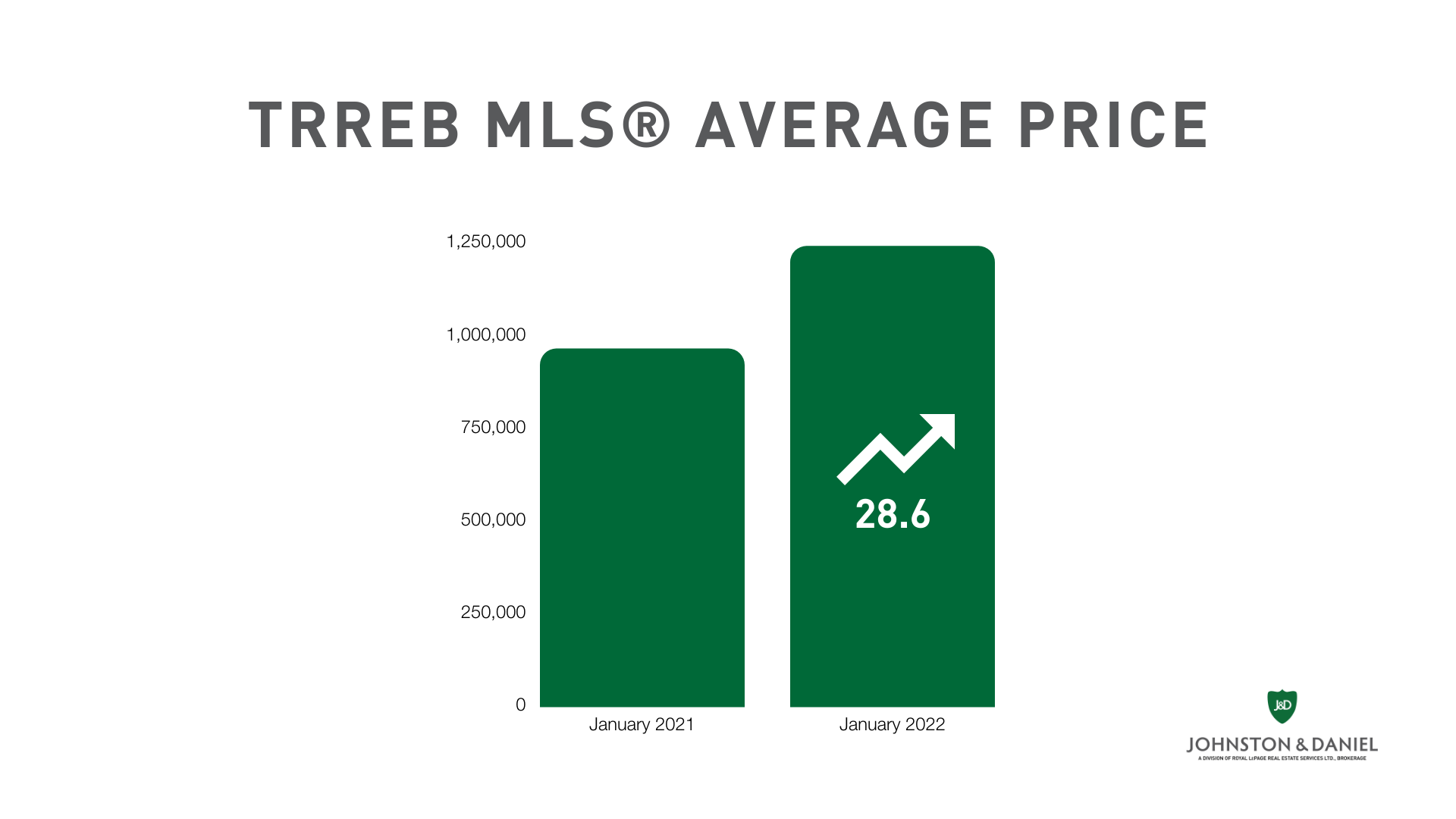 The average listing days on market was 13, a 45.8% decrease compared to the 24 day average in January 2021. Total active listings are down 44% year-over-year. New listings were down by 15.5% year-over-year. 
Average price by home type:
The benchmark price for detached homes increased by 28.3% year-over-year to $1,741,318
The benchmark price for semi-detached homes increased by 31.5% to $1,312,273
The benchmark price for townhouse homes increased by 34.8% to $1,083,000, and
The benchmark price for condos increased by 24.5 year-over-year to $748,566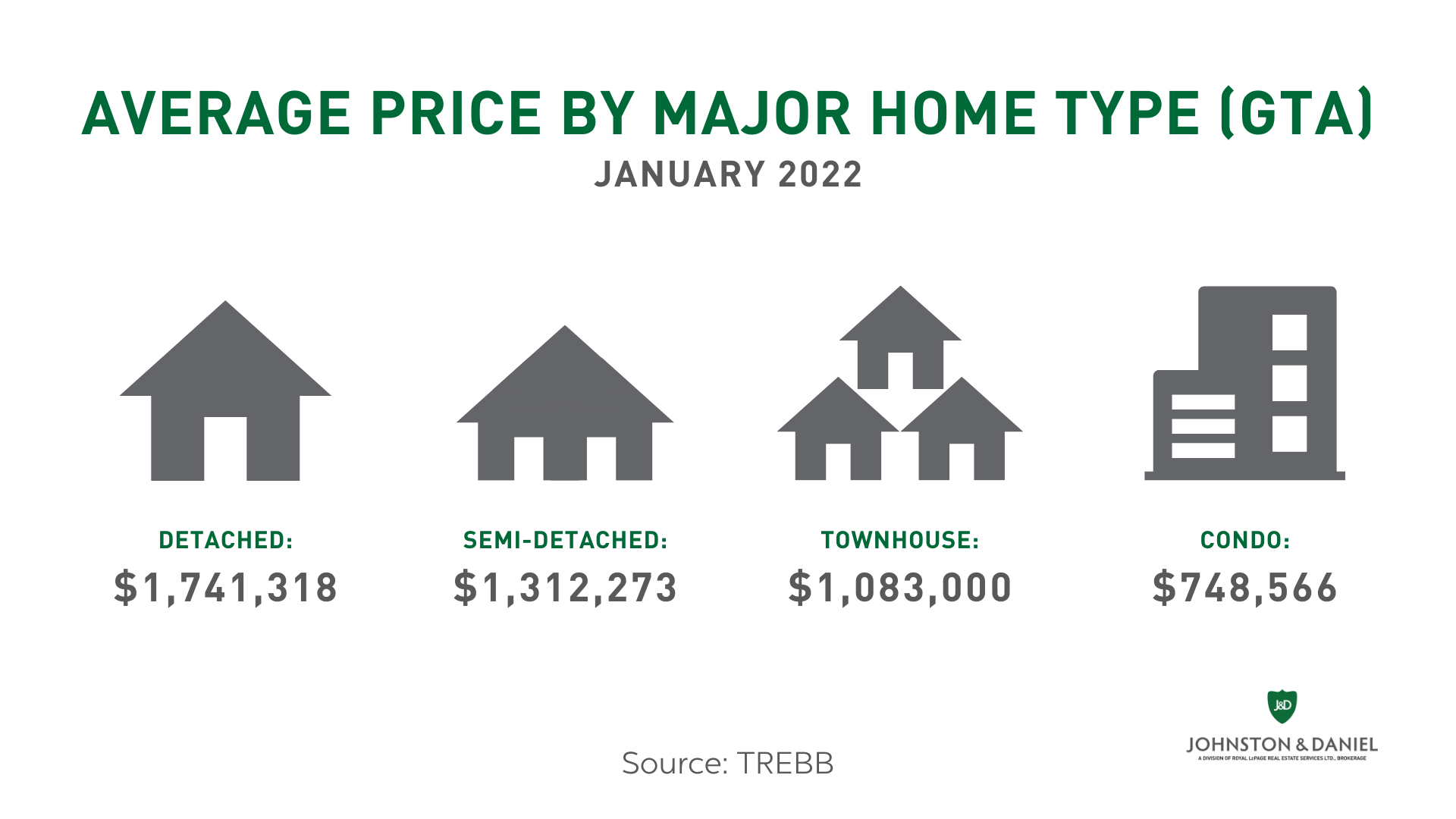 All stats are provided by Toronto Regional Real Estate Board.